THE SUSTAINABLE REUSABLE SILICONE TABLEWARE Lunch box, CUP(coffee mug) SILICONE MATERIAL
2023-07-28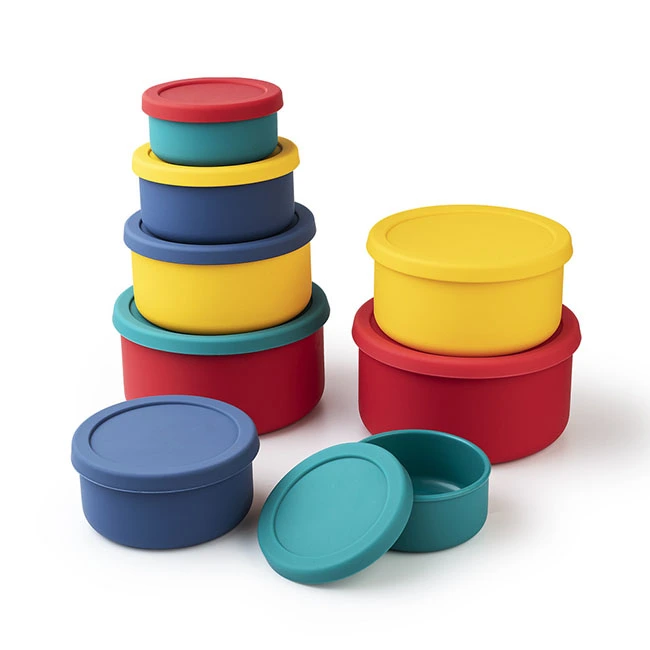 Good reasons for JIESHIDA
-Reusable over 10,000,000 times
-Material and printing industrial dishwasher safe (at 85℃)
-Silicone material can be used in microwave and oven(-40-230℃)
-100% recycling throng take-back by the manufacturer
-Raw material from Germany/EU ,USD/FDA, EUROPE /LFGB
-CUPS AND BOWLS 100% MADE IN CHIAN
-Fast delivery from China
-Automatic return machine available
-Buying our reusable cups
/Lunch box
 is cheaper than renting or disposable ones
-Drinking cups &bowls free from (BPA) or melamine
For each of our products there is a declaration of conformity according to the EU 10/2011 regulation. Our reusable cups do not contain melamine resin or other harmful substances that can escape when they come into contact with hot or cold beverages.
A regional laboratory regularly tests our reusable cups, lids and colors as part of a permanent quality assurance process. We do not use additional plastic films for any packaging and exclusively use wet adhesive tape to seal the cardboard boxes. Wet tape can be 100% recycled and seals the box.
A surrounding embossing with the note Reusable – Reusable – Reusable shows customers that this is not a disposable tableware, (lunch box ,bottle,dinner plate ,cup).
Our reusable cup in a sustainable cycle system
The jieshida is a high-quality and durable BPA-free silicone cup that savesraw materials and resources in a closed recycling system and thus promotes sustainability. The reusable cups are produced in China and come from controlled raw materials from suppliers within the EU and US.
Already when shipping, we pay attention to the reduction of packaging material and completely dispense with conventional film packaging.
Our working principle can be combined with RFID chips, so that each operating restaurant, coffee shop and beverage shop, delivery service can use recyclable tableware, it can settle the time used, so as to achieve the work of recycling and recovery, we can also provide one-time cleaning machine service providers, imagine ordering a cup of coffee in a coffee shop, using a recyclable cup, you don't have to clean, downstairs in the company, or the machine closest to you, you can easily return the cup. If you like the design of this cup, you can also keep it, which is completely recyclable.
At the end of their useful life, silicone material is 100% green and degradable, which is more convincing in our environmental protection cause, away from plastic products, the use of silicone materials can be completely replaced plastic.
According to the data, plastic products have threatened our oceans and land, the continuous warming of the earth, the extinction of species, is the environment to send us SOS signals for help.Join us in our environmental protection business, we can produce more silicone products that can replace plastic, as long as you have any ideas, please feel free to contact our R&D department.