How to choose safety materials, silicone, PP, TPE which is more reliable?
2023-07-28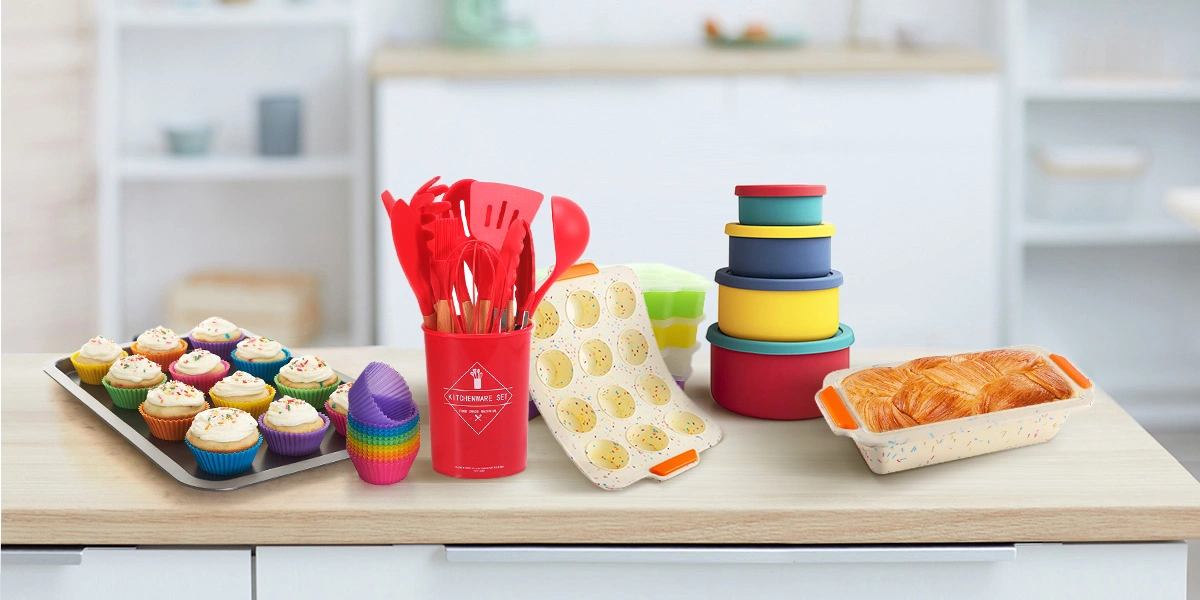 In the rubber material, silicone products and thermoplastic products have a very similar place, and silicone materials and rubber materials, they can also be said to be chess opponents, in all walks of life and life is widely used, the choice of silicone products material is because of its environmental protection expected characteristics, the choice of rubber and plastic materials but because of its practical convenience, then silicone materials and PP and TPR what are the differences?
Speaking of rubber and plastic materials, TPE and PP are raw materials for the manufacture of plastic products, and their use and characteristics are basically the same, but many material buyers may not understand the safety of TPE or PP materials? The quality of material procurement directly affects the quality of finished products and cost issues, with the improvement of living standards, most consumers buy plastic products will consider environmental protection and health issues, so whether it is silicone products or PP and TPR, they have a certain environmental protection and safety performance.
1、silicone product
Silicone products are currently recognized as environmentally friendly rubber and plastic materials, it is widely used in our life, raw materials can be divided into high molecular weight polymethyl vinyl siloxane as raw rubber, mixed with reinforcing fillers, vulcanizing agents, color glue and other additives high temperature molding, including methyl silicone rubber, methyl vinyl silicone rubber, methyl phenyl vinyl silicone rubber and fluorosilicone rubber products.
It mainly uses silica gel (silicone) products manufacturers high temperature molding, the toughness of the material is strong, and the rebound force is high, can be long-term arbitrary twists and turns without deformation, due to the silica gel material has a high activity of silicon molecular elastomer and TPE and PP materials compared with its material is more active, longer service life can be used in a variety of environmental conditions, high and low temperature resistance is good.
TPE
The full name of TPE is ThermoplasticElastomer,Is a thermoplastic elastomeric material. Thermoplasticity means that it can be recycled and processed by injection.TPE products have excellent colorability, environmental protection and low toxicity, basically non-toxic, can be secondary injection molding.It is coated and bonded with matrix materials such as PP, PE, PC, PS, ABS, etc., and can also be molded separately.
The heat resistance of TPE is not as good as that of silicone rubber products, and the physical properties decrease greatly with the increase of temperature, so the scope of application is limited. At the same time, compression deformation, elastic recovery, durability and other rubber are poor, and the price is often higher than similar rubber and plastic materials.
3、PP
Polypropylene material is polypropylene, a plastic, which is a high-density, side-chain-free, high-crystalline linear polymer with excellent comprehensive properties! Mainly use home water bottles, buckets, plastic bags, fast food boxes, drink water bottles!
What are the characteristics of PP material, polypropylene is a non-toxic, odorless, tasteless milky white highly crystalline polymer, the density is only 0.90--"0.91g/cm3, which is currently one of the lightest varieties of all plastics. The chemical stability of polypropylene is good. The chemical reagents of polypropylene are relatively stable in addition to being attacked by concentrated sulfuric acid and nitric acid. However, low molecular weight aliphatic, aromatic and chlorinated hydrocarbons can soften and expand polypropylene. At the same time, the chemical stability of polypropylene increases with the increase of crystallinity, so polypropylene is suitable. Make all kinds of chemical pipes and fittings, anti-corrosion effect is good.
Which is safer, silicone, TPE or PP?
From the perspective of environmental protection, polypropylene materials are non-toxic , but silicone materials and TPE meet food grade standards and environmentally friendly, so TPE is safer than PP materials, and silicone products ordinary grade, if the use of medical/food grade silicone materials then it can achieve higher environmental safety and testing and certification, so silicone rubber products than TPE and PP materials are safer, from the future trend, silicone rubber products and TPE, PP plastic products rubber industry wide application trend, the three have different advantages and selling points, Therefore, the subsequent materials and processes will be more and more advanced.