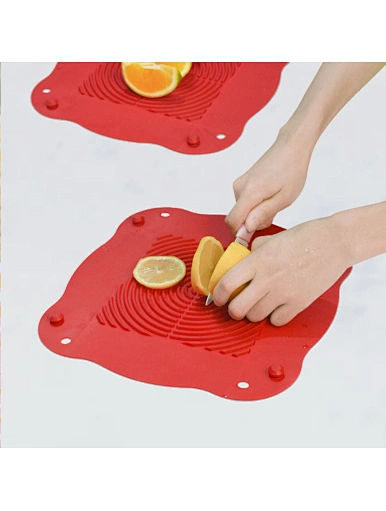 Multifunction silicone mat air fryer liner
Multifunction silicone mat which can be used as air fryer liner and baking tray ,camping food plat ,chopping board,Draining Mat, Heat Insulation Mat and coaster .
Premium Silicone Baking Mat: Enjoy mess-free baking with JIESHIDA's 100% leakproof, heat-resistant, and non-stick silicone baking mat.
The unique MAT design makes decoration and the equidistant spacing between baked goods more accessible.
100% FOOD GRADE SILICONE MARTERIAL.Platinum silicone stand.
2-in-1 Silicone Mat: This dual baking sheet liner can transform into a baking pan within seconds. Just snap the corners together and create a baking pan that will keep your dish together and avoid any leaks or spills, keeping your oven clean and neat.
Perfect Baking Mat/TRAY: Make cookies, bread, cakes, pizza, or anything you want to bake with this durable silicon mat which is oven safe up to 450 degrees Fahrenheit and provides equal heat distribution for even baking and quality results.
Easily Washable: Our innovative and ergonomically designed oven liner is super easy to clean after every use.
Clean your baking sheet liner in the dishwasher or sink and eliminate oil and grease in no time.